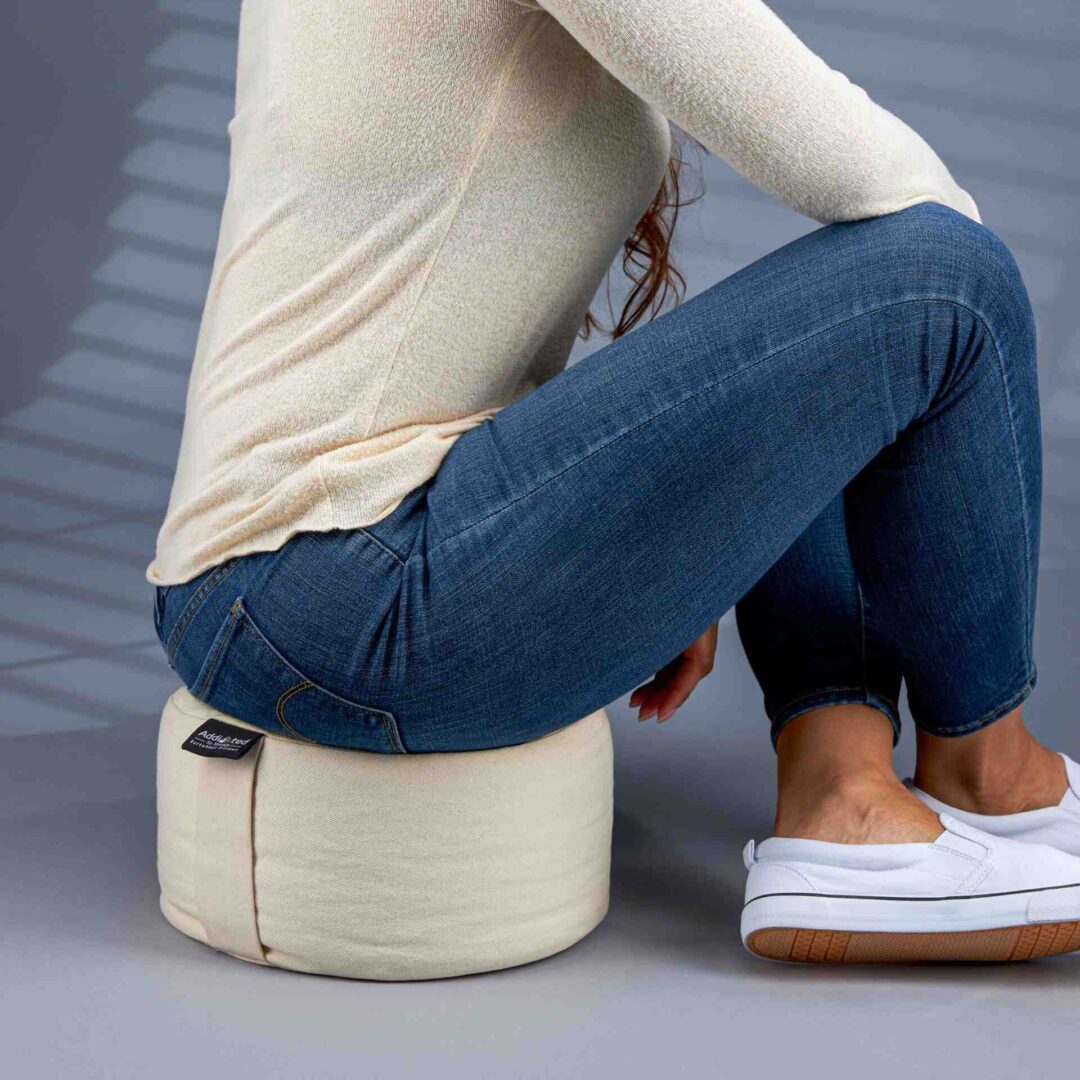 Our Quality will Floor You
Our organic buckwheat hull floor pillows guarantee that you'll be comfortable for however long it takes to reach nirvana, win at Mario Kart, or finish binge-watching Breaking Bad.
Tens of thousands of organic, clean, and super-springy buckwheat hulls live inside a super durable, extra thick, 100% cotton casing. The hulls work together to conform to your body, and provide unparalleled comfort and support. Our floor pillows are designed to be sat on, sure, but they're strong enough to be packed, dragged, moved, and dropped. #hullastrong #nojoke
That means you can forget about flimsy pillows filled with laughably thin fluff or hard, lumpy foam. You can forget about the numb legs, stiff joints, and back-breaking feeling you get from sitting or crouching on the floor. And, you can definitely forget about the discomfort of sagging, slouching, and shifting in your seat when you're just trying to enjoy your damn life. Addicted to Sleep's organic buckwheat hull floor pillows are here and ready for your rear.
Sitting on the floor can not only feel good, it can be good for you. Using a buckwheat floor pillow can raise your hips and create healthier alignment. This unlocks a whole host of new opportunities for you to get down at parties, on porches, even at campsites under the stars.
Feels too firm? Want more support? Every floor pillow is accompanied by a tube of extra hulls. Add a little or add a lot to build the best comfort for your behind.
Long-used in Asia, buckwheat hulls are supportive, springy and long-lasting bits of joy that will change the way you sit. All of our hulls are grown by American farmers, certified organic, and tripled washed, so you can rest easy knowing no chemicals, pesticides, or insecticides are leaching while you're lounging.
All orders ship free of charge to the continental US. Quick processing times, killer customer service, and the best delivery partners in the game means your new sleep addiction is only a click away.