Organic Buckwheat Bed Pillows
Are you ready to meet the new you? The you who wakes up feeling refreshed, reinvigorated, and empowered to take on the day? Were so excited for you. It all starts with meeting your perfect match, the buckwheat pillow of your dreams.
Find your perfect fit!
You're looking for supportive, cool, breathable, and chemical-free, right? Great, you're in the right place. Organic buckwheat hull pillows are everything you always knew a pillow should be but didn't even know existed.
Each pillow is woven of natural, dye-and-bleach-free cotton and filled with our springy organic buckwheat hulls, that you get to customize to chef's kiss perfection. Our organic buckwheat hulls are naturally occurring and sustainably-grown, so you can fall asleep knowing you have done the best for your family and the planet. One less thing to stress about — can I get an amen?!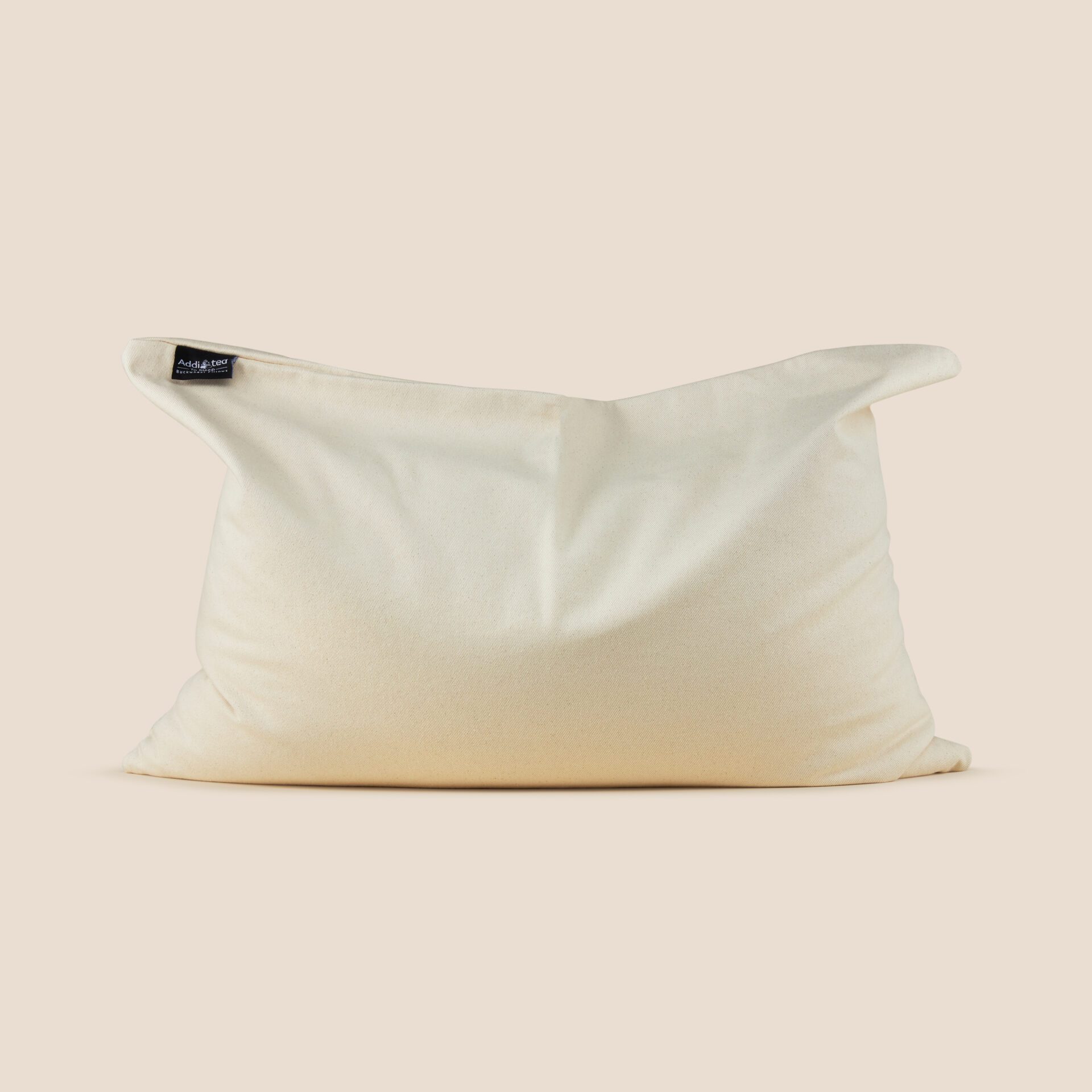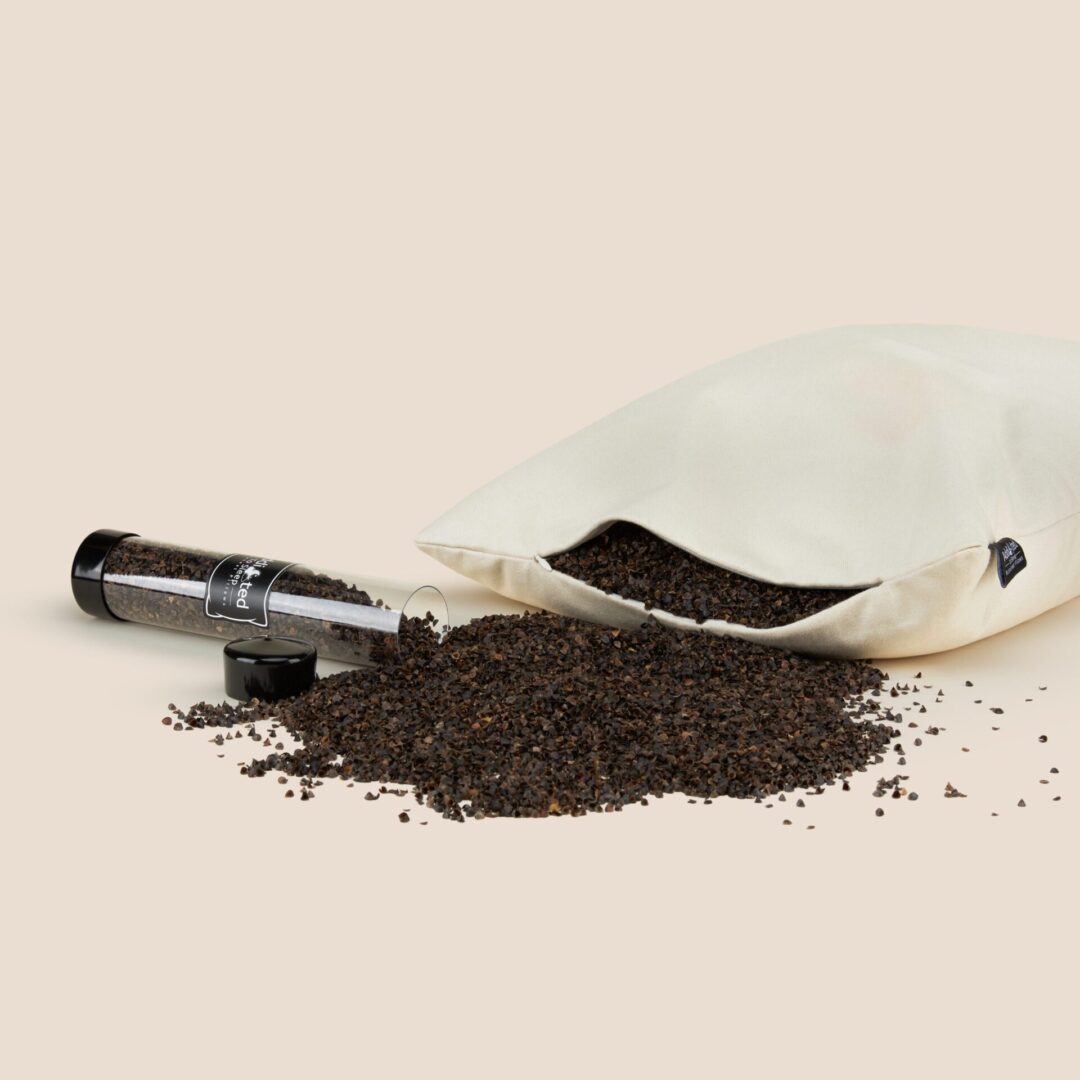 Forget fussing and fluffing, shoving an arm under your head, or doubling (tripling?!) up on pillows to find that ahhhhhh-just-right feeling.
Buckwheat hulls mold to the shape of your body and can be customized for each sleeper. They are awesome for everyone — your kid who takes forever to fall asleep, your visiting relative who always complains about your flat pillows, AND you! Can you even? Our organic buckwheat hull pillows are an easy way to take care of everyone, yourself included.
Every Addicted to Sleep pillow comes with a tube of extra hulls to ensure that perfect fill, fit, and restful sleep. Add a little (or add a lot) to find your perfect sleep style. With only the best organic, buckwheat hulls, these pillows won't deflate the minute you lay down... like every other pillow always does.
Our pillows sleep cool, which means no waking up in the night soaked with sweat or throwing off the covers because you're overheating. Organic buckwheat hulls, besides being supportive and long lasting, are also breathable and promote air flow. If only the hulls could make meals and do school runs... but, hey, no one's perfect.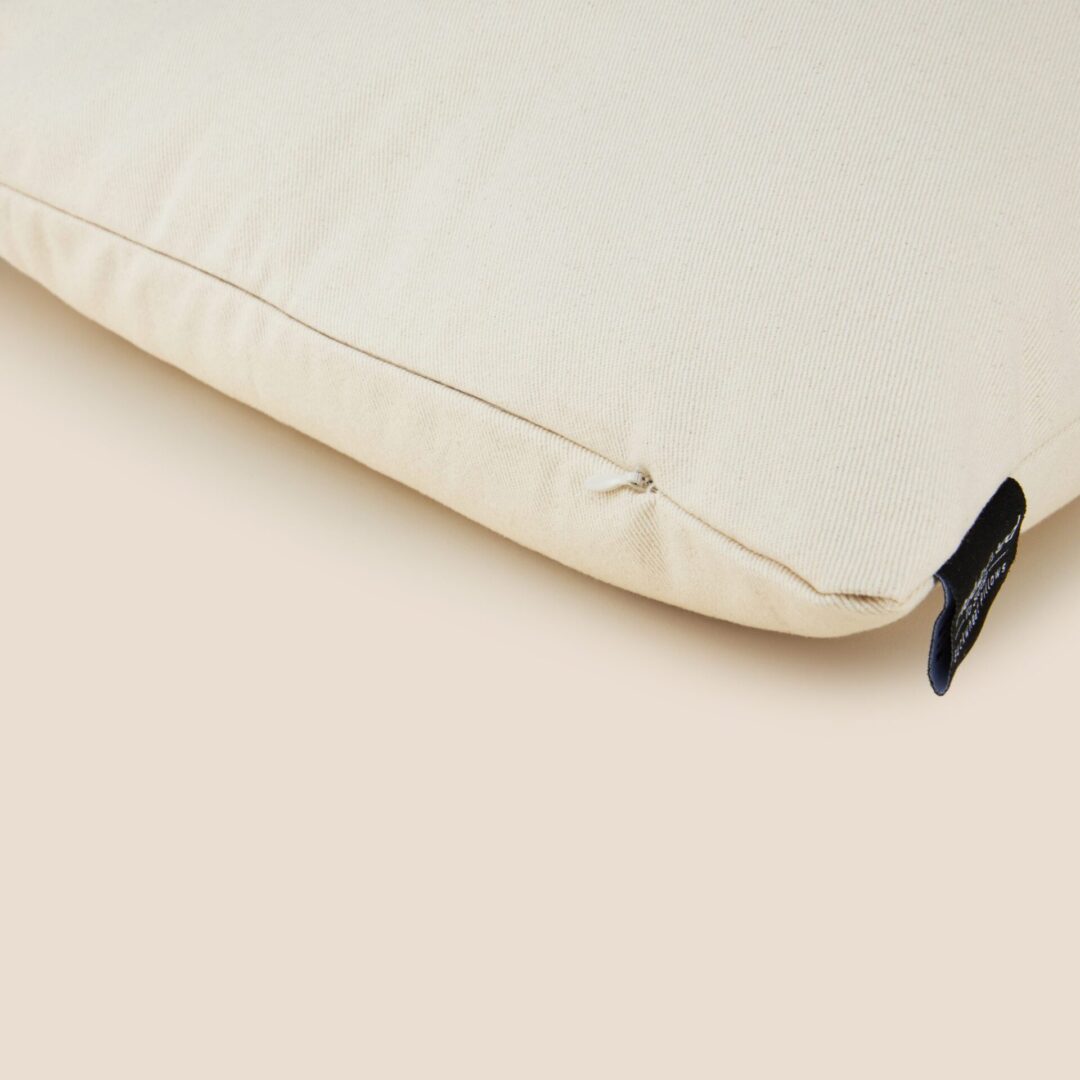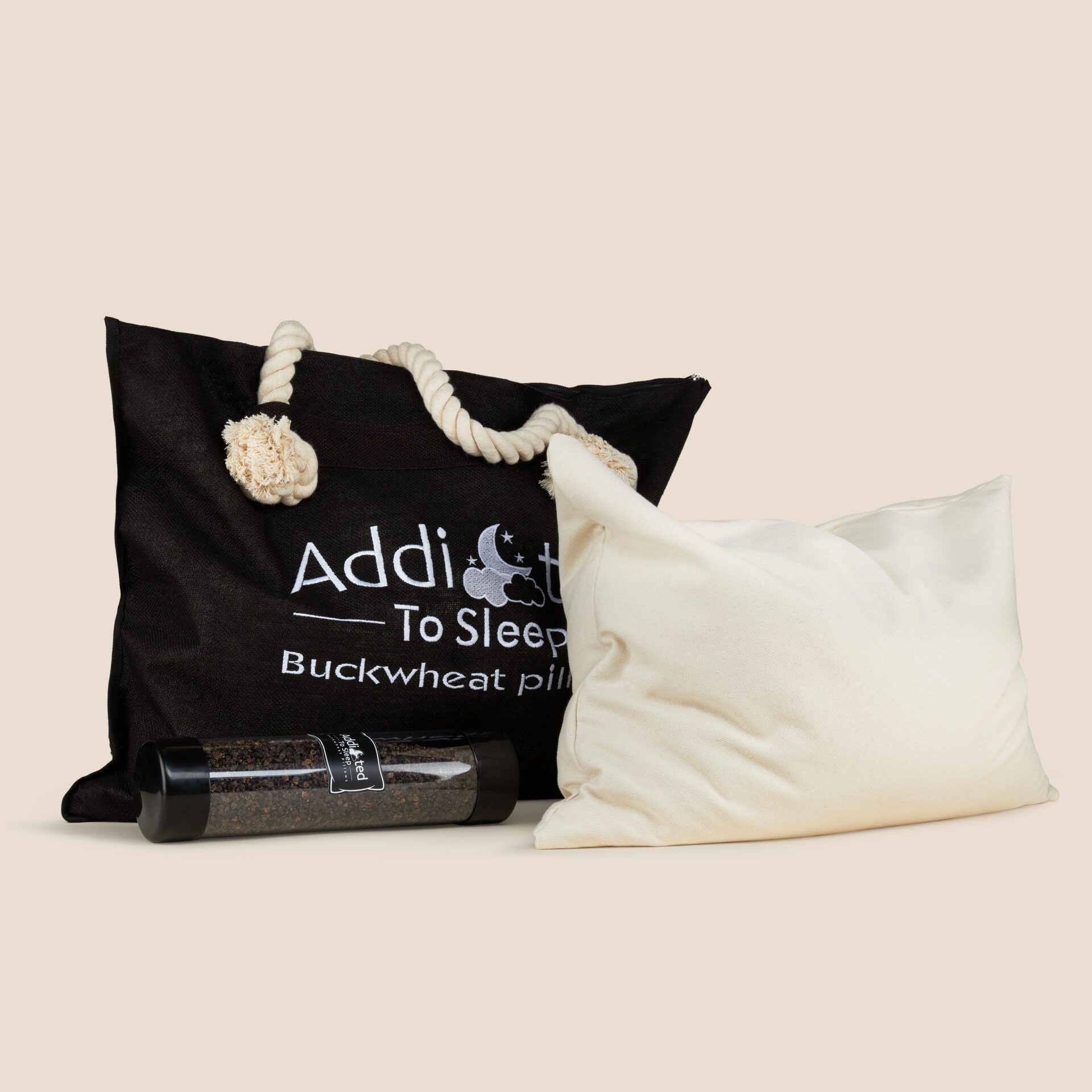 Your New Favorite Addiction
Imagine laying down without the flipping and flopping, the pillow folding, or the frustrated sighs of defeat. No more pillow punching (unless it's for therapeutic reasons) and after a hard day's work, you can scream into a clean, organic buckwheat hull pillow instead of a sack of chemical-laced fluff.
Amazing sleep, every night — no compromises. Welcome to your new favorite addiction.